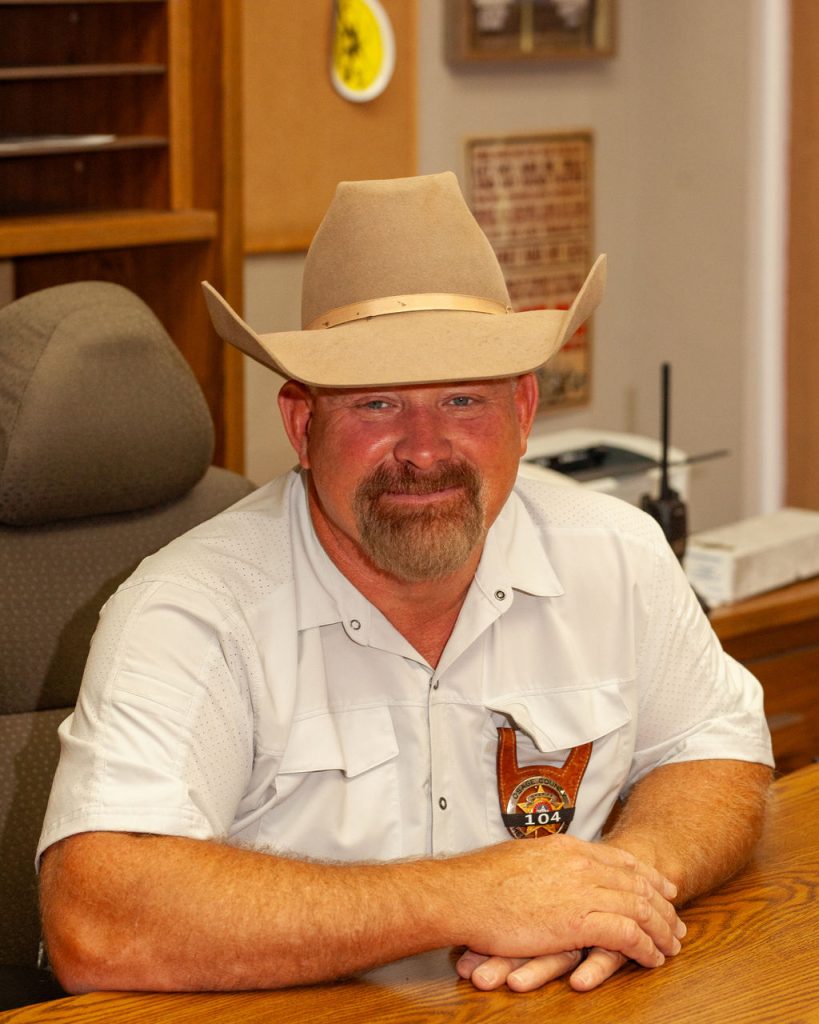 Sheriff Eddie Virden is a highly experienced and dedicated law enforcement professional, committed to serving and protecting the community of Osage County. With an illustrious career spanning over three decades, Sheriff Virden has a remarkable track record of accomplishments and a deep understanding of the responsibilities entrusted to him.
Eddie's journey in law enforcement began in 1988 as a member of the esteemed Bartlesville Police Department. Throughout his tenure, he honed his skills and demonstrated a relentless commitment to upholding the law. It was during this time that he received the prestigious Medal of Honor from the Bartlesville Police Department, a testament to his exceptional dedication.
Dedicated to making a difference beyond the city limits, Eddie expanded his impact as an Osage County Deputy, serving on the 11th Judicial Task Force for Nowata and Washington Counties. His leadership and guidance helped ensure the safety and security of communities within these counties, earning him widespread recognition and commendations.
Eddie's reputation as a capable and decisive law enforcement professional led him to accept the role of overseeing the 10th Judicial Task Force for Osage and Pawnee Counties. His expertise in managing high-stakes operations and coordinating with multiple agencies, including the OSBI, DEA, FBI, OHP, and Secret Service, was invaluable in addressing complex criminal activities.
In 2015, while serving as a Special Agent for the Oklahoma Department of Agriculture, Food & Forestry, Eddie received further commendations, including recognition from the Oklahoma Senate and House of Representatives. These accolades reflect his tireless efforts to safeguard the interests of the community and his exceptional investigative skills.
Eddie Virden has dedicated his career to public service, aligning his skills, experience, and passion for law enforcement to protect and strengthen the Osage County Sheriff's Department. He envisions a safe and thriving community, collaboratively working with local agencies and engaging in community-oriented initiatives. His commitment to public safety, coupled with his extensive knowledge and established partnerships, position him as an exceptional leader for the Sheriff's Office.
Sheriff Virden values the trust placed in him by the community and is dedicated to maintaining open lines of communication. He welcomes you to connect with the Osage County Sheriff's Office through their website or social media platforms to stay informed, share concerns, and contribute to the collective effort in making Osage County an even safer place to live, work, and thrive.