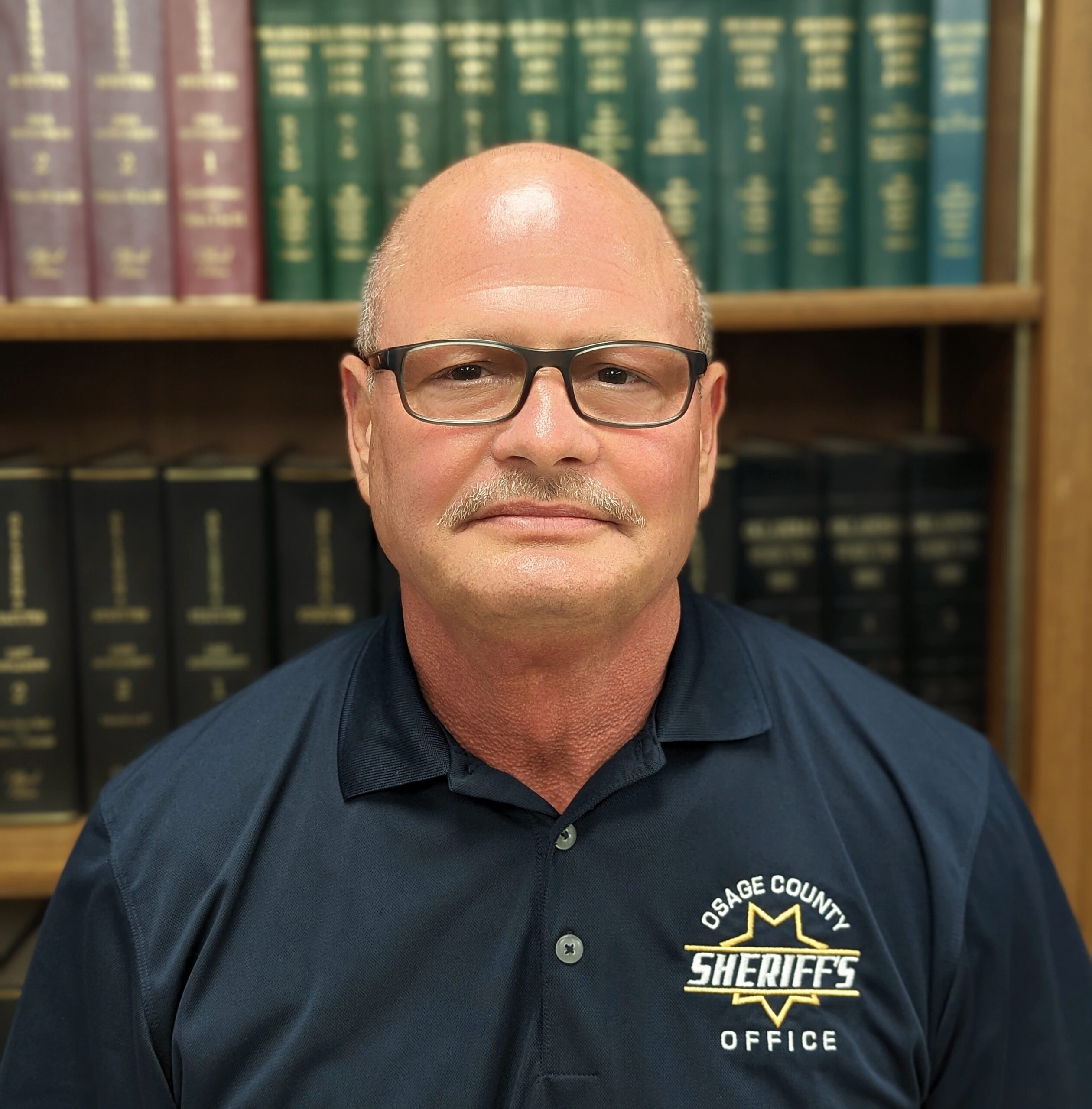 Captain Darrell Jordan is a highly experienced law enforcement professional, currently serving as the Jail Administrator for the Osage County Sheriff's Office. A long time resident of Osage County, Captain Jordan's commitment to his community runs deep.
After graduating from Pawhuska High School in 1981, Captain Jordan furthered his education at Northeastern State University and then began his law enforcement career with the Pawhuska Police Department in 1984. In 1989, he began working with the prestigious Oklahoma Highway Patrol (OHP). Throughout his time with the OHP, Captain Jordan served in various positions and assignments, showcasing his exceptional skills and dedication to public safety.
Starting as a Trooper, Captain Jordan's unwavering commitment to excellence and relentless pursuit of justice led to his promotion to the rank of Lieutenant. His leadership qualities and immense contributions to the OHP earned him the honor of retiring in 2013 with the distinguished rank of Captain/Field Troop Commander.
In 2015, Captain Jordan made a smooth transition to the Osage County Sheriff's Office, serving with distinction in the Extraditions Unit. Recognizing his outstanding capabilities and notable work ethic, he was subsequently promoted to the position of Patrol Lieutenant, where he demonstrated exemplary leadership until 2019.
On September 1, 2023, Captain Darrell Jordan was appointed as the Osage County Jail Administrator. His extensive experience in law enforcement, coupled with his tireless dedication to serving the people of Osage County, make him well-suited for this crucial role. In his position, Captain Jordan oversees the day-to-day operations of the sheriff's office jail, ensuring that safety and security are maintained for both staff and inmates.
Captain Jordan's dedication to public service extends beyond his law enforcement career. He proudly served in the Oklahoma Army National Guard for six years, from 1980 to 1986, where he honed valuable skills and deepened his commitment to protecting and serving others.
As Osage County's Jail Administrator, Captain Darrell Jordan is eager to embark on this new assignment, where he can make a meaningful impact on the lives of both staff and inmates within the facility. With his extensive background, Captain Jordan brings a wealth of knowledge and expertise to his role, prioritizing safety, rehabilitation, and professionalism within the jail.
Captain Jordan is humbled by the invaluable experiences and mentorship he has received working alongside esteemed law enforcement professionals. He firmly believes in the power of collaboration and understanding, applying these principles to his approach in improving the justice system within Osage County.
Please join us in welcoming Captain Darrell Jordan, a devoted law enforcement leader, as he continues his mission to serve and protect the people of Osage County with unwavering dedication and integrity.