The sheriff's office has designated a school resource officer to safeguard the rural schools in Osage County. This dedicated deputy regularly visits the schools in the county that lack a local police presence, ensuring their safety and providing necessary law enforcement assistance. Moreover, the deputy actively participates in school programs and functions, fostering a positive relationship between law enforcement and the students. Through these efforts, the children learn that law enforcement personnel are not solely focused on making arrests, but are also here to offer support and assistance.
Sgt. Ryan Walker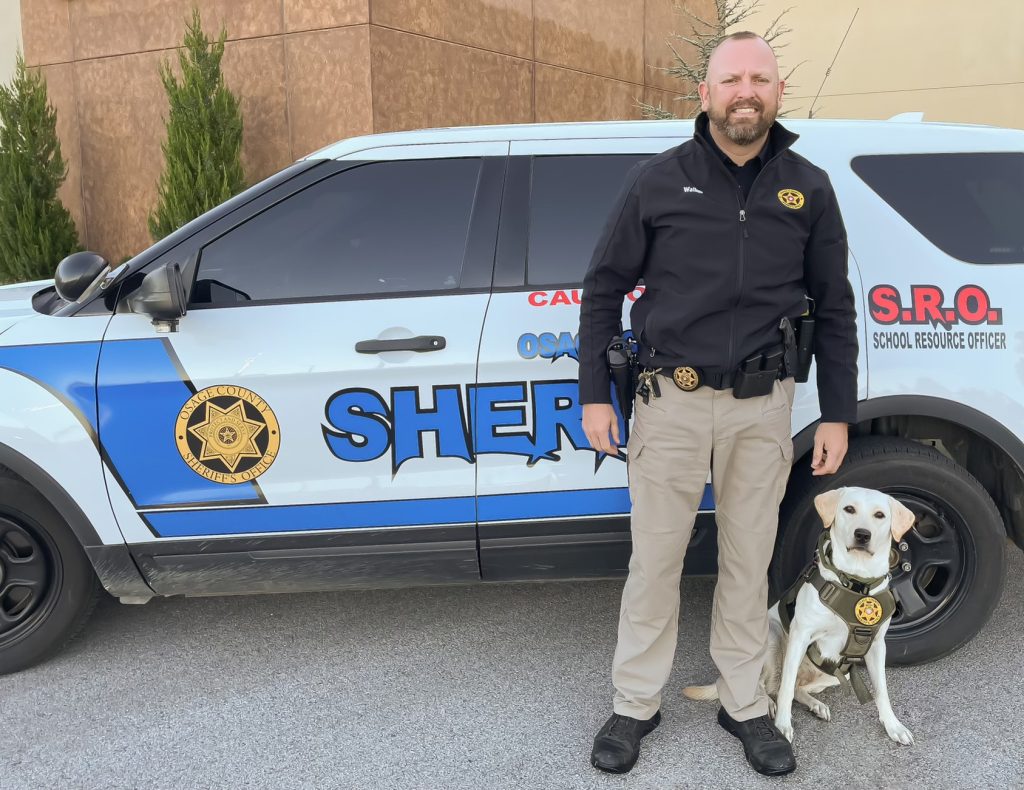 Sergeant Ryan Walker embarked on his law enforcement journey in January 2005 when he joined the National Parks Service. After successfully completing their academy, he returned to his home state of Kansas and served as a patrolman for the Winfield Police Department. Later on, he transitioned to becoming a dedicated Game Warden for the Kansas Department of Wildlife and Parks.
In 2015, an exciting opportunity arose for Sgt. Walker to advance his career with the Oklahoma Department of Wildlife, accepting the position of game warden for Osage County. After four years, he made a temporary career change, moving his wife and two children back to Kansas to work for the Kansas Bureau of Investigations. However, during this time, Sgt. Walker realized that his true home was in Oklahoma. Sheriff Eddie Virden warmly welcomed him into the Osage County Sheriff's Office family, where he currently serves as the School Resource Officer.
Sgt. Walker is accompanied by K9 Stella, a remarkable two-year-old Arctic Yellow Labrador Retriever. K9 Stella is highly skilled, certified in areas such as narcotic detection, tracking, and article recovery. Not only does she provide invaluable assistance to Sgt. Walker, but she also serves as a comforting presence for students within the schools of Osage County. In October 2022, K9 Stella became a valued member of the Osage County Oklahoma Sheriff's Office, following Sgt. Walker's diligent efforts in securing funding and training for her introduction. K9 Stella underwent extensive police training starting in May 2022, completing numerous hours of dedicated preparation.
K9 Stella's passion for her work is evident through her never-ending enthusiasm for fetching tennis balls. She is known for her unparalleled ball drive, relentlessly pursuing the ball until her legs give out. Although K9 Stella is often on the move and doesn't stay still for long, she willingly engages in playtime with children, readily chasing down any ball they throw for her.