Communication Supervisor Mrs. Tiffany Bradley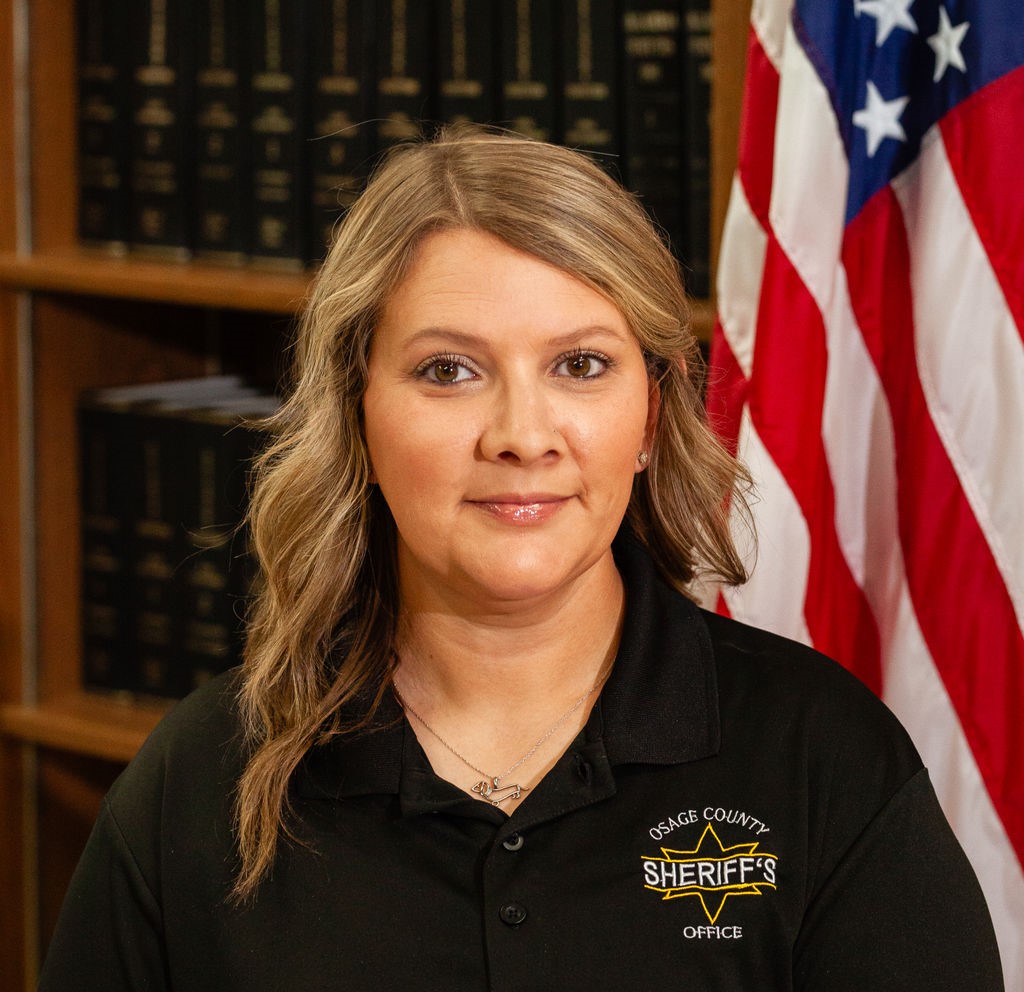 Communications Supervisor Tiffany Bradley started with Sheriff's Office in 2012 as a dispatcher bringing with her experience from working as a dispatcher at Hominy Police Department, Collinsville Police Department, and Skiatook Police Department. Mrs. Tiffany Bradley was promoted to Communications Supervisor in 2015 bringing along her extensive professional education and experience to manage an ever-changing environment.
Mrs. Tiffany Bradley was instrumental in bringing Emergency Medical Dispatch technology and certification to dispatch staff. In addition, becoming a member of both the National Emergency Number Association (NENA) and the Association of Public Safety Communications Officials (APCO). Including obtaining a rigorous certification in Emergency Center Manager and Instructor Certifications for Emergency Medical/Police/Fire.
Mrs. Bradley's Law Enforcement education expands into many areas not limited to being Certified in Crisis Negotiations and is also Certified as a Reserve Deputy with certification in 2017 by the Council of Law Enforcement Education and Training. Dispatch Communications is a fast-paced environment, that requires staff to be trained on numerous systems, critical incident handling that runs the spectrum from a medical emergency, and mental health calls, to more technical knowledge of redundant systems for 911 services even in the event of catastrophic events.
Mrs. Tiffany Bradley was been instrumental in the integration of new technologies, training, and education in the area of 911 services to Osage County. Facilitating 911 services to both first responders and citizens, and staying actively involved in the challenges that face both first responders being able to respond to calls for service throughout Osage County. Managing and upgrading 911 dependencies and communication with Osage County first responders. Recently Mrs. Bradley completed integrating a third backup system of remote 911 services for Osage County in the event all other redundant systems and procedures failed.
Mrs. Tiffany Bradley is always on call for many issues that may come up but aside from all the responsibility; she and her husband Sergeant David Bradley of the Osage County Sheriff's Office has a family of two sons and one daughter and two grandbabies. Tiffany still lives in the area she grew up in and was a graduate of Hominy High school. When not at work, she will be spoiling her three weenie dogs, Bella, Beau, and Winnie, and when they are not being spoiled, she will be spoiling the two grandbabies.