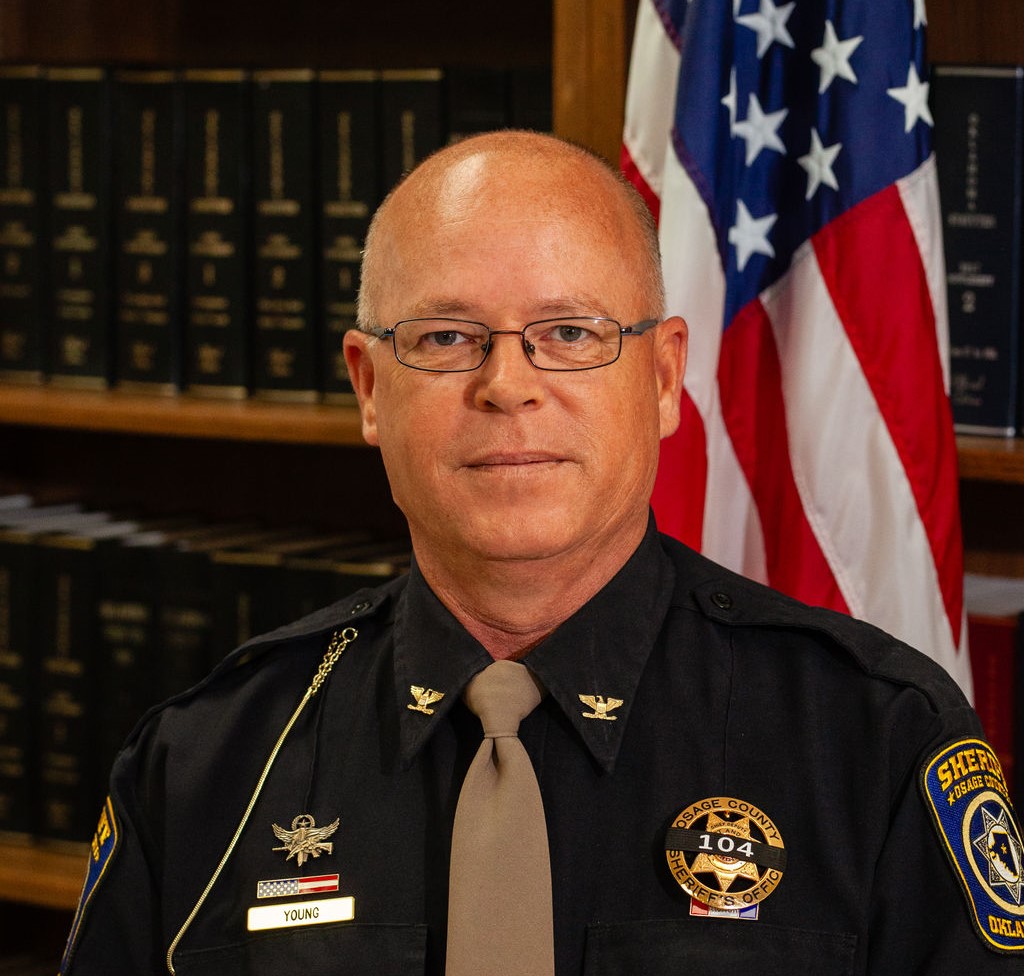 Kevin was born in Pawhuska and has spent most of his life in the Osage County area. He began his law enforcement career with the Pawnee County Sheriff's Office in 2001 and first began working for the Sheriff's Office in 2005. He has served as an Investigator for the 10th Judicial Task Force and is currently the Sheriff's Office Special Operations Team Commander and supervises Patrol, Investigations and Dispatch.
At the Sheriff's Office Kevin served as a field Deputy for several years before being promoted to K9 handler where he has served for 8 years with K9 Roy. He was later promoted to Shift Sergeant and during his time was the supervisor on every shift while continuing to serve as the K9 handler.
Kevin started writing grants for the Sheriff's Office when he became a K9 handler and since then has secured several thousands of dollars in equipment and funding for different programs that benefit the Sheriff's Office and the citizens of Osage County.
Kevin is advanced CLEET certified and has over 1800 hours of continuing education and is one of the Instructors for the Sheriff's Office.
His training includes:
SWAT Command
Advanced Tactical Operations
Supervising with Purpose
Crisis Intervention Team
Advanced Agriculture and Rural Crime Investigations
De-escalation Instructor
Pepperball Instructor
ARIDE
Instructor Development
Desert Snow
Criminal Drug Interdiction
Highway Interdiction
Interviews and Interrogations
K9 Patrol Narcotics Detection
Intoxilyzer Operator
OBNDD Narcotics Investigator Academy
Property Room Management
OSBI Criminal Investigation Academy
Kevin is also the Project Director for the following grant programs:
Oklahoma Highway Safety Office Grant
NCHIP Grant
Safe Oklahoma Grant