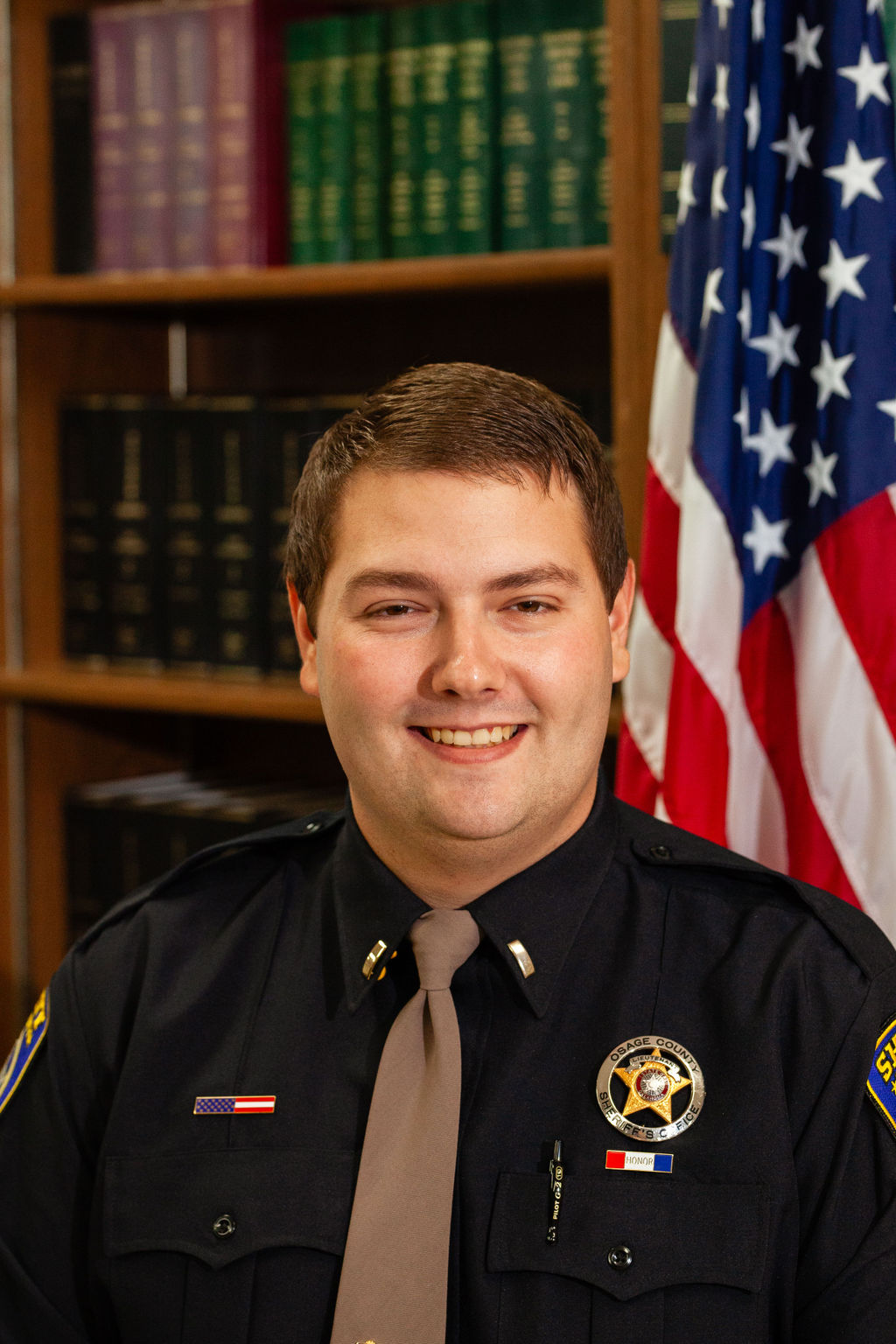 Coen Stephenson was born in Wichita Kansas in 1997. Coen Moved to Oklahoma in 2003 and received his education in the Shidler School District. He has received his associate degree in criminal justice administration from Northern Oklahoma College in 2018. He received his bachelor's degree in criminal justice from Northwestern Oklahoma State University in 2020.
He began his law enforcement career in 2019 with the Osage County Sheriff's Office, working in detention. In 2020, Coen was promoted to the extraditions unit. Coen left the Sheriff's Office and worked for the Department of Corrections Probation and Parole Division. Coen supervised offenders during this time period. He Graduated from the CLEET Academy in Ada as well as the Probation and Parole Academy in Ada.
Coen returned to the Sheriff's Office in 2022, where he was promoted to Extraditions Unit Supervisor by Captain Daniel Blevins. He managed prisoner transport, court hearings, and security for the incarcerated.
In June of 2022, Captain Daniel Blevins promoted him to Lieutenant. As a lieutenant, he continued to oversee extraditions and the operations of the detention center as a whole. Coen currently serves in this role.
Lieutenant Stephenson is trained in crisis intervention and has attended hundreds of hours in jail liability training. He partakes in numerous courses to help aid in the management of the detention center and county level law enforcement.
Responsibilities
Administration Of The Osage County Detention Center
Supervision Of The Osage County Extraditions Unit
Criminal Investigations Pertaining To Inmates
Osage County Deputy
Osage County Special Operations Teams